TOT relocates to purpose-built premises in Maryville
Our new Maryville premises provides the extra room for ongoing business expansion.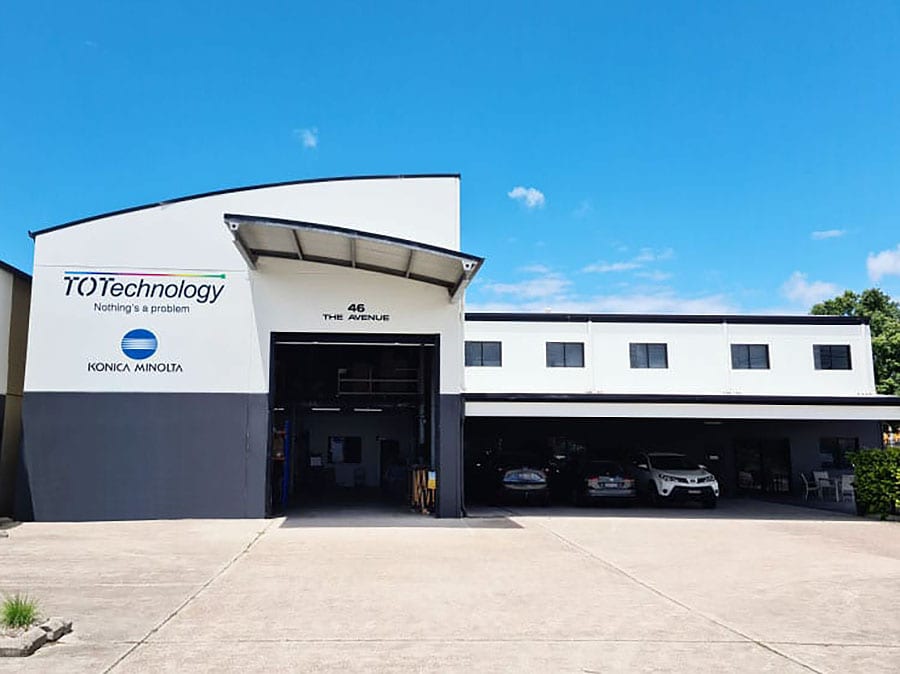 The last 18 months have certainly been a tumultuous ride for business. We have all been tested, however from this, opportunity also presented itself. In late 2020 T O Technology moved into new premises in Maryville, a purpose built premises for our industry which provides the extra room for ongoing business expansion. This additionally allowed all staff to be operating under the one roof instead of the previous two buildings. We are continuing our support to our existing clients as well as welcoming new ones on board who have heard of our drive and determination to save money and forge a partnership that goes beyond just selling them a Konica Minolta Multifunction.
From A4 Konica Minolta printers to large Konica Minolta production machines, it doesn't matter the size, we will develop a solution that is tailored to the individual business needs. There is never a one size fits all scenario. Our sales team will sit down and do a comprehensive analysis – they will ask about requirements, any current issues and move forward with a solution that will suit.